Melbourne designer Lisa Gorman presents 'GORMAN' 2019 at Virgin Australia Fashion Festival at the Heide Museum of Modern Art. All who attended were walked to the runway which took place outside within the garden. Prior to the showing, guests sipped their refreshing Gin cocktails whilst sitting under the red gums in the sunshine awaiting the magic that was about to hit the runway.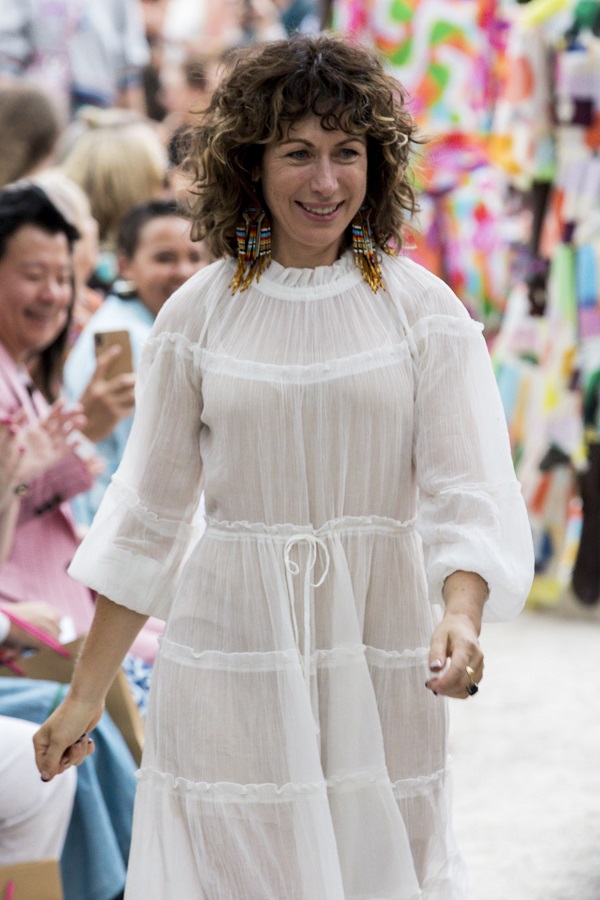 Lisa Gorman has collaborated with many visual artists from around the world for over a decade and is synonymous with bright colourful geometric fashion prints and this year her showcase was a beautiful example of her interpretation of modern art blended with a retro time period across multi layered colourways.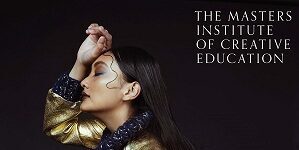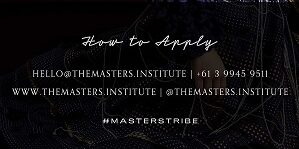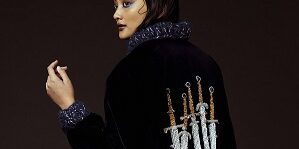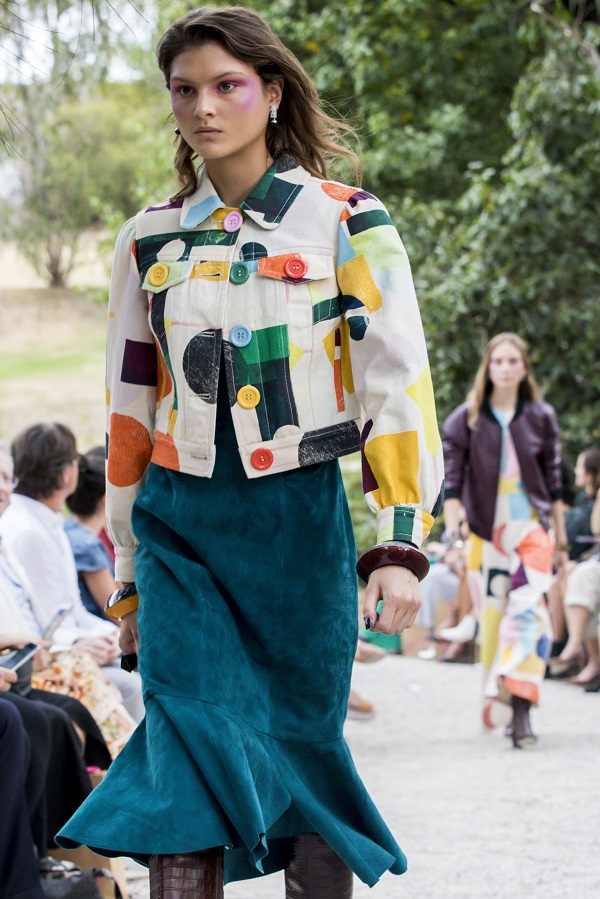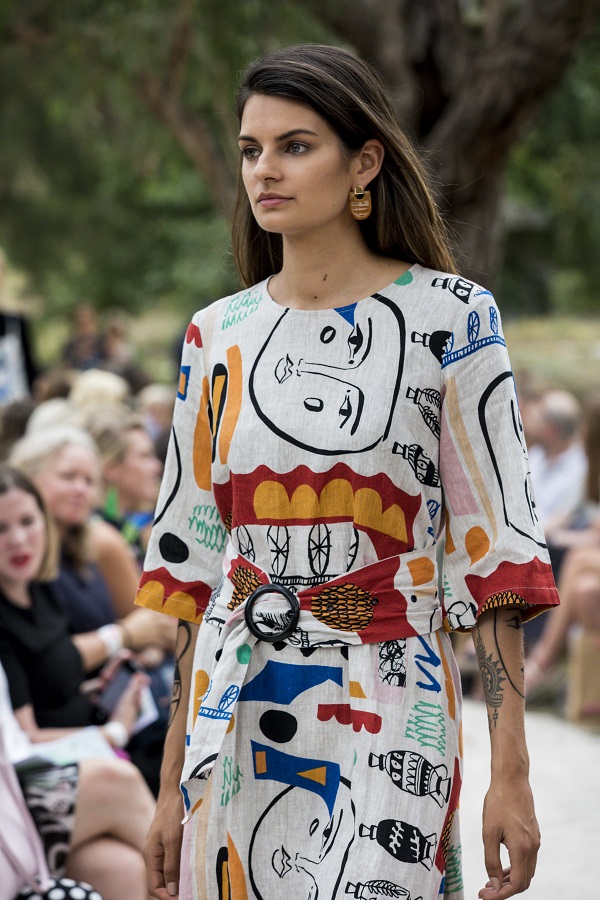 Artist, Jamilla Okubo has collaborated with 'Gorman' this season bringing an African Pop Collection that's been inspired by traditional African techniques and textiles. The intelligence Lisa Gorman brings to her collection through using art as a point of reference is dually noted in both literal and non-literal interpretations.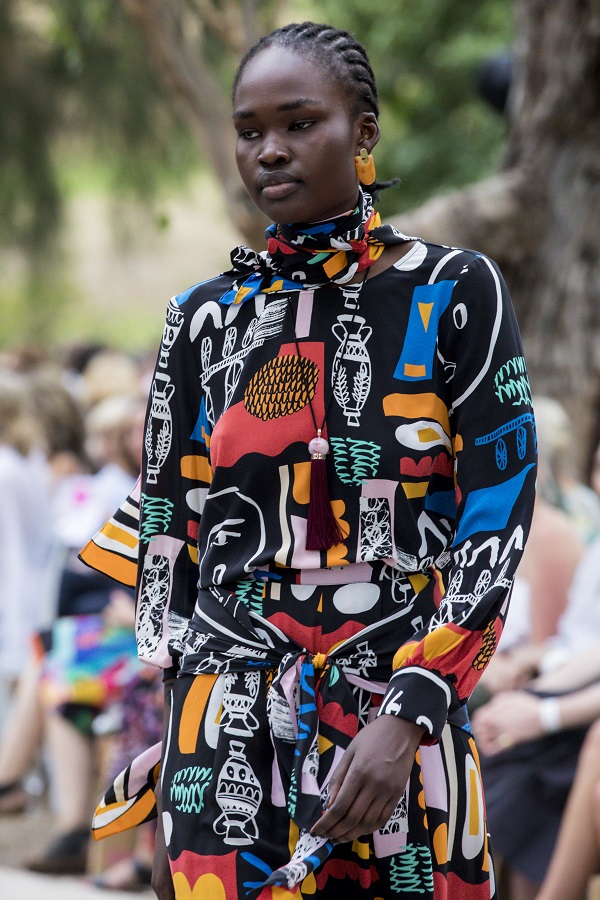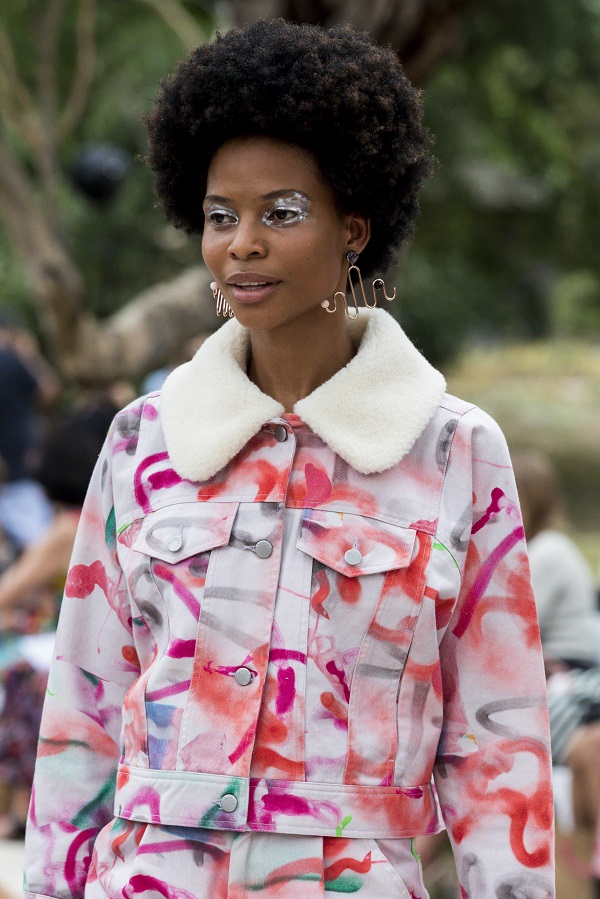 The collection features numerous techniques to assist in translating the story with layered prints, dazzling appliqué and heavy embroideries' all contributing to both the boldness of colour and the imaginative combination of textures. These brilliant colour and texture combinations were paired with retro inspired silhouettes constructed of soft, unstructured fabrications that were styled with garments made of heavier fibre composition in larger, off the body shapes, creating a unique, almost surrealist visual experience.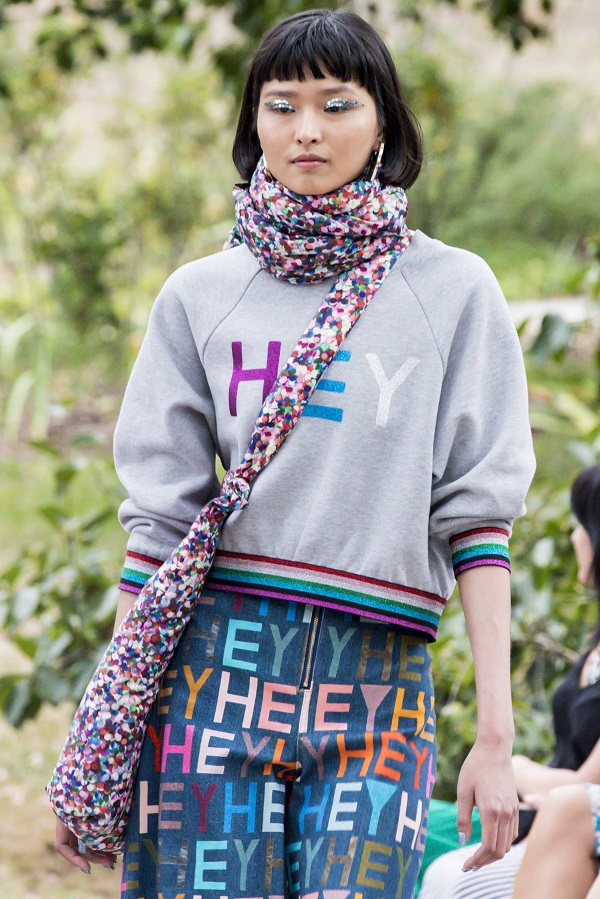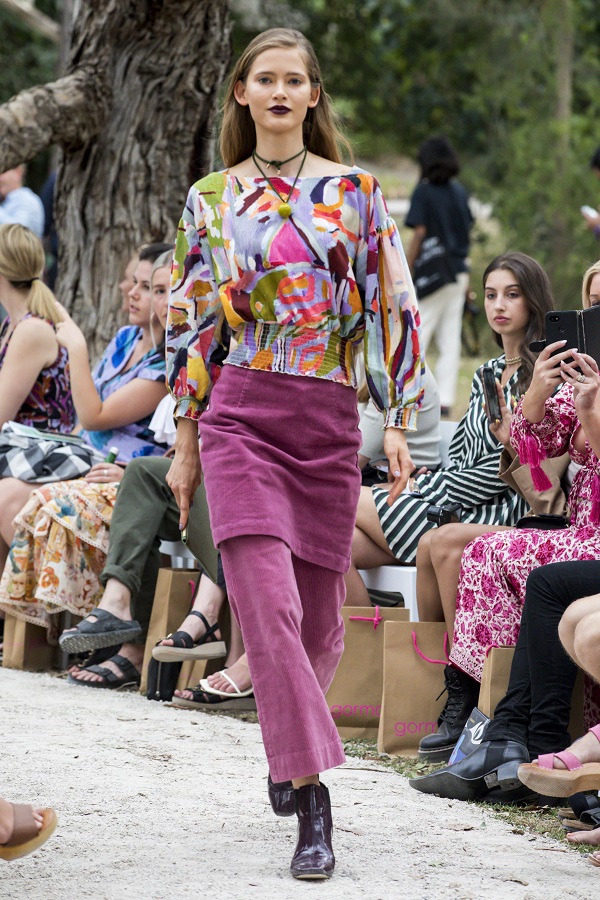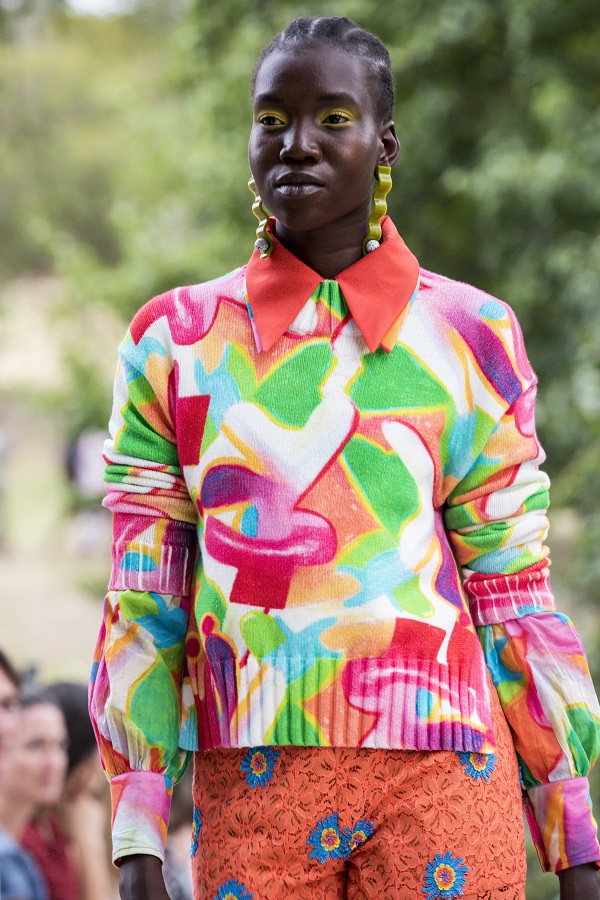 'The Heide Museum of Modern Art' is presenting a two-week pop-up exhibition in the iconic modernist building, Heide II.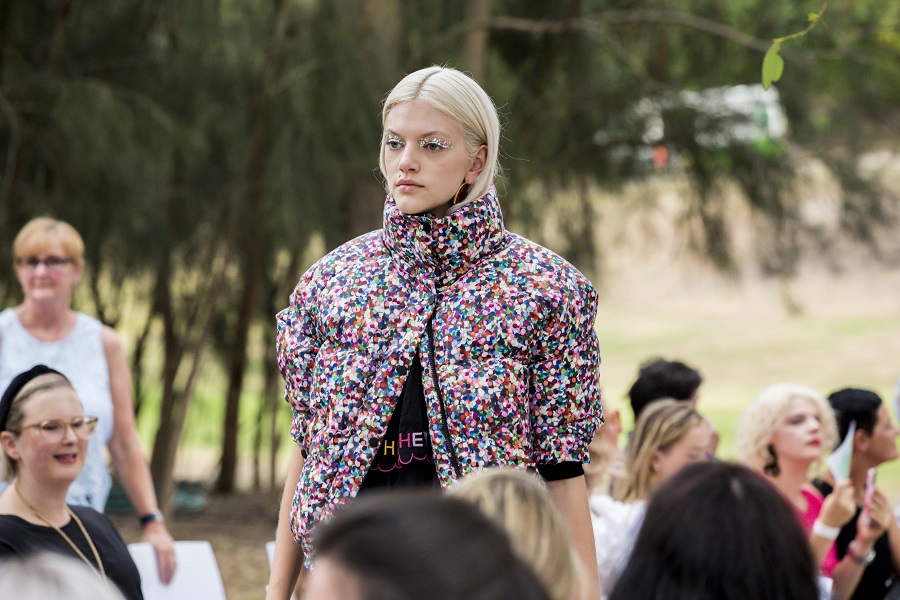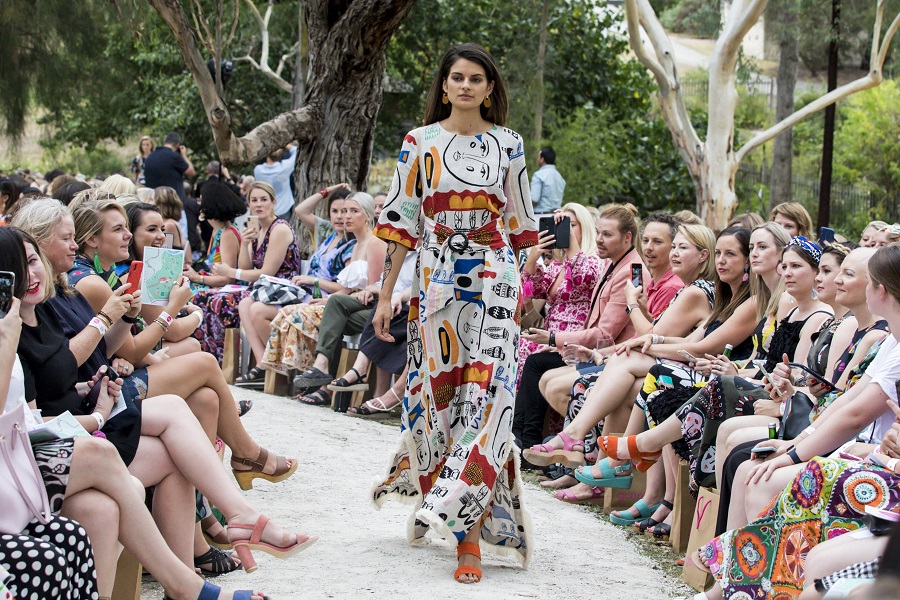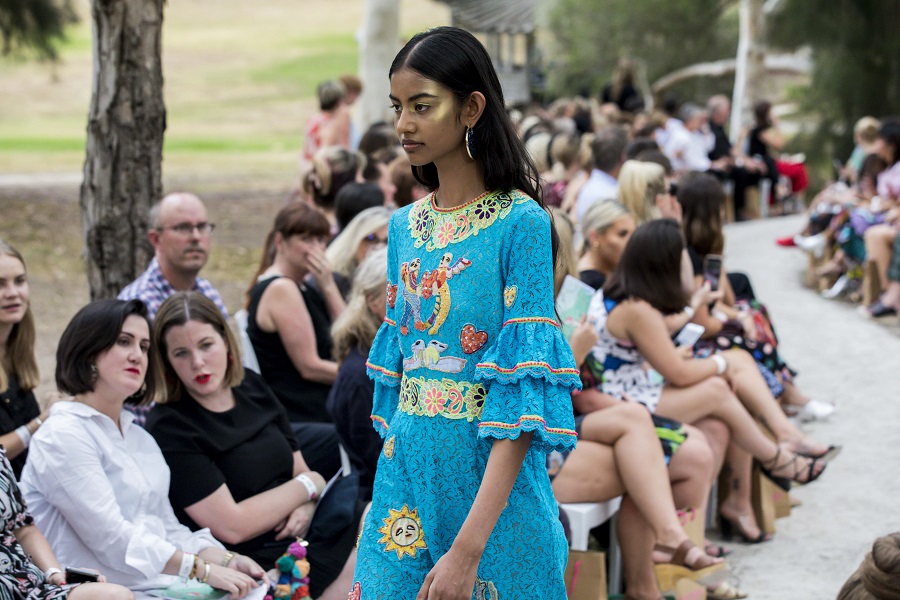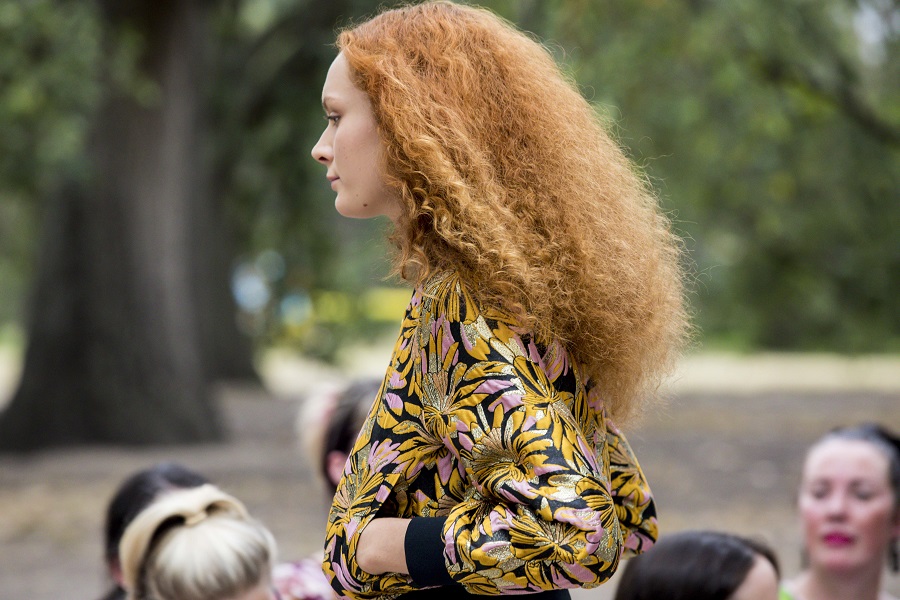 The exhibition will feature collections by Gorman in conjunction with ten artists who have worked with the Australian clothing label since 2009. Artists include Rachel Castle, Megan Grant, Claire Johnson, Dana Kinter, Elke Kramer, Rhys Lee, Ellie Malin, Mirka Mora, Liz Payne and Miranda Skoczek.
Written by Todd Anthony and Melinda Sullivan
Photography https://www.instagram.com/thealistphotographers/
Thanks to VAMFF and AMPR