Michael Lambie is one of Melbourne's most renowned Executive Chefs and restaurateurs originally arriving from the UK on a 3 month visa to work alongside John and Frank Van Haandel owners of Melbourne's iconic 'Stokehouse' on beautiful St Kilda beach.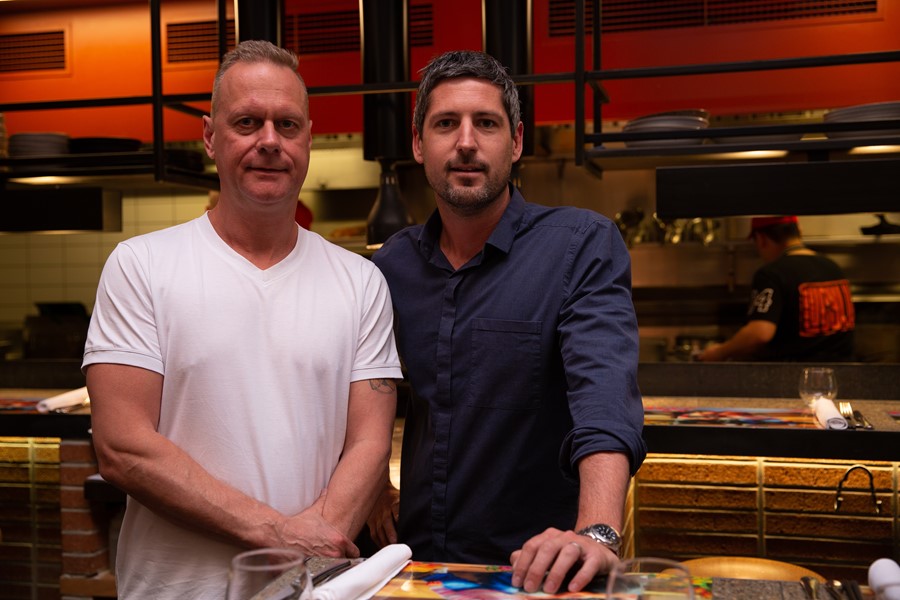 Michael trained as a chef in the UK and worked alongside 'Marco Pierre White' the acclaimed British Celebrity Chef and restaurateur.
I sat down with Michael at his restaurant 'Lucy Liu' to find out more about his rise as one of Melbourne's most celebrated chefs.
Stokehouse 1995
"The one thing that stood out for me when I arrived with my visa was that the 'Van Haandel's' new where they were going and had a vision of where they wanted the Stokehouse to be. I was responsible for putting a management team together in the kitchen and a management team at the front of house; everything was reconstructed to work effectively and efficiently".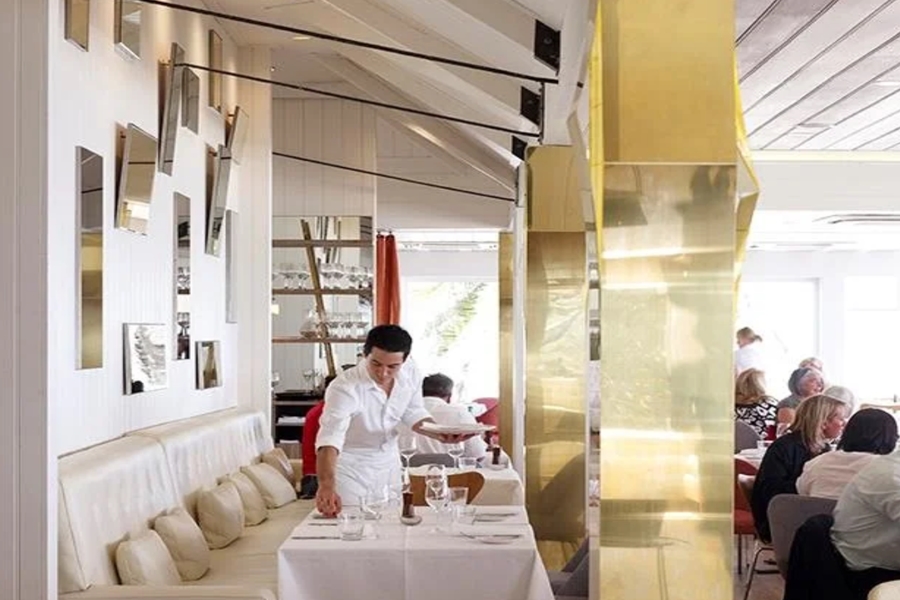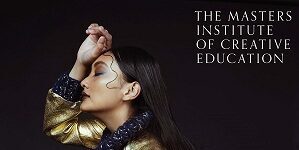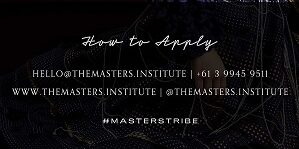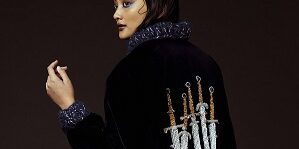 "I applied the same skills that I had used working alongside 'Marco Pierre White'. A young starry eyed 24 year old had been given an opportunity like no other to turn the Stokehouse into something amazing and if this was done within a 2 year period I had been given the chance to open a restaurant together with The Van Haandel's as payback".
"In 1998 they purchased the 'Prince of Wales Hotel' in St Kilda's Acland Street and I was involved in 'Circa the Prince' dining room and made a 25% shareholder as promised for all my hard work and endeavours at the Stokehouse".
Circa the Prince 1998
"Circa was ahead of its time, with stars in my eyes I was full of enthusiasm to create a restaurant that would partake in Melbourne's fine dining scene".
"Huge media coverage was received as the dining room had been transformed to exquisite, opulent and swank surroundings; I won 3 Chefs Hats in the first year and was one of the first chefs to have ever received such an award in Melbourne, we also won best new restaurant in The Age food guide".
"The first two years were extremely busy and then things died off a little so we reinvented it again, making it less formal, relaxing the style of food and also incorporating an Asian inspired menu".
"I always believe we need to constantly progress with our ideas, if you stick to the same old for too long you'll get left behind".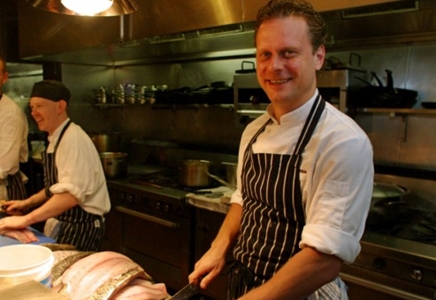 "I had a lot of French and British training which was all quite heavy, I didn't even know what a chilli was, and then I began to travel to a lot of Asian inspired countries including Thailand, while in Thailand I was inspired to reinvent myself and it all began with eating a green papaya salad thinking this is so fresh, yet spicy!"
"So it was time to move on from 'Circa' after having worked with the Van Haandel's for ten years and it was decided we would go our separate ways and so my share was sold and Andrew Mc Connell moved into Circa".
Taxi Dining Room 2004
"An opportunity arises after a meeting with Paul Mathis who is about to launch 'Taxi dining Room' at Melbourne's Federation Square with an idea to open an Asian inspired restaurant, which is something I am desperate to be a part of after my recent travels, so a partnership is formed and I invest with Paul to open this pioneering restaurant, which is the first of its kind to fuse Japanese, Chinese and Thai style dishes together".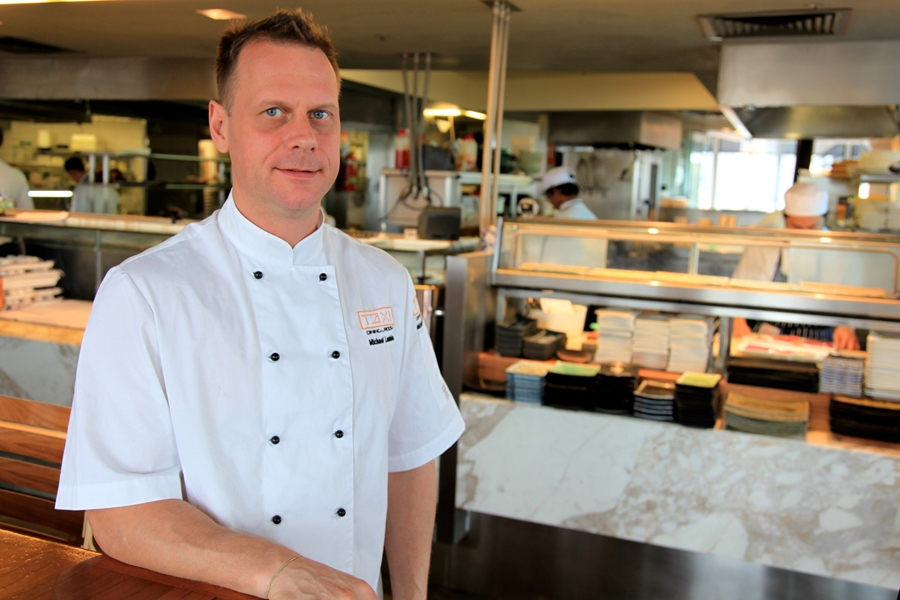 "We opened with a huge dining room, views capturing the Yarra River an undisputed social heart of Melbourne's CBD, and win restaurant of the year".
Lamaro's 2007
"In the interim I also have a vision to open an up market pub, I am introduced to a lady called Pam Lamaro of 'Lamaro's' in South Melbourne and invest with her to create a 65 seat capacity gastropub and we nail it".
"I end up selling Lamaro's for a huge amount (now owned by Geoff Lindsay) and get out of my partnership at Taxi also. It's time to take a break and refresh".
The Smith 2011
"Only 3 months into the break a friend Glen Tobias introduces me to George Sykiotis, entrepreneur who created 'The Press Club', 'Jimmy Grants' and Helenic Republic".
"George says let's do something new and find and old pub, the next generation of Lamaro's. In 2011 we buy the old 'Edwards Tavern' in Prahran and turn it into 'The Smith".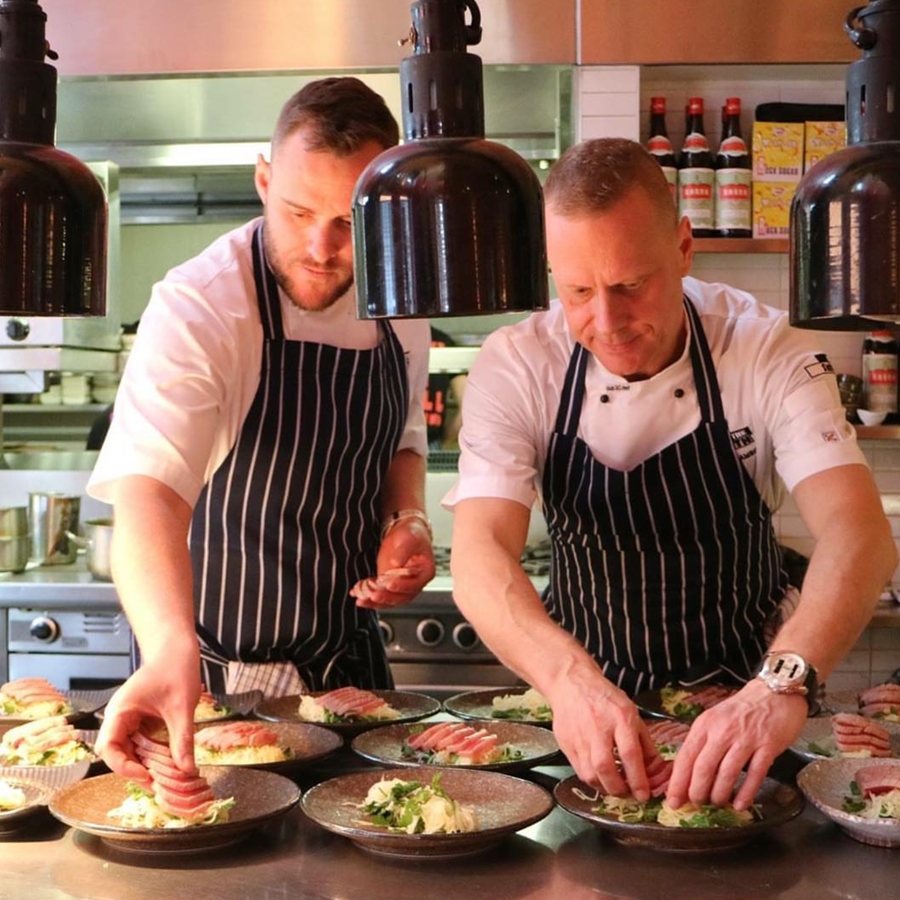 "The Smith transforms into the Melbourne's place to be seen, and we sell it after much success in July 2018".
Lucy Liu 2013
"The Made Establishment Group offers us an opportunity to buy PM24 on Melbourne's iconic Flinders Lane, so George Sykiotis financial director, Zach Cribbs Executive Chef, Scott Borg silent partner and myself CEO invest in what is to become 'Lucy Liu'."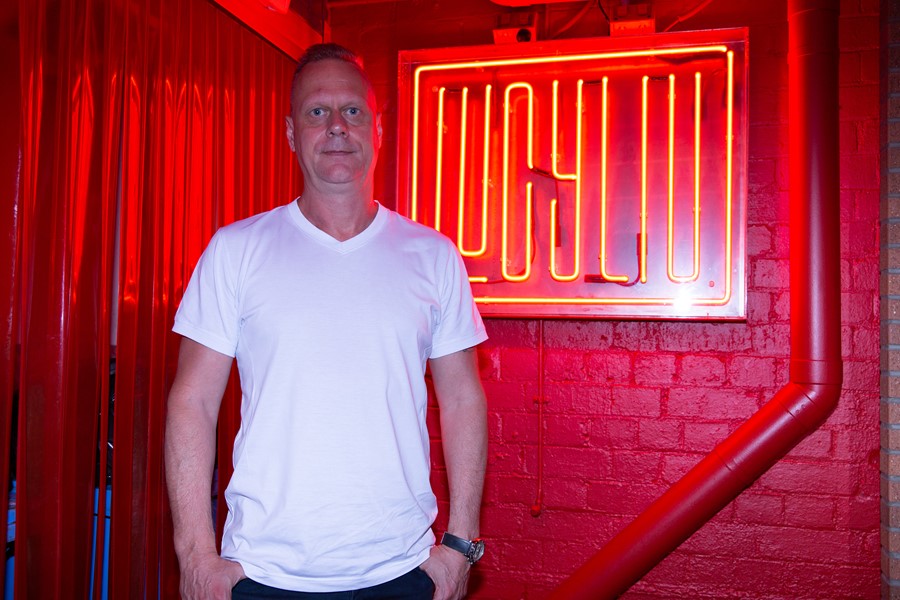 "We head to Hong Kong and Shanghai with North Melbourne Designers 'March Studio' to get inspiration for our restaurant. Having drinks with Rodney one night from 'March Studio' we talk about the name, it needs to be something funky, sleazy and downright cool, the name Lucy Liu is suggested by George and we all agree that's it".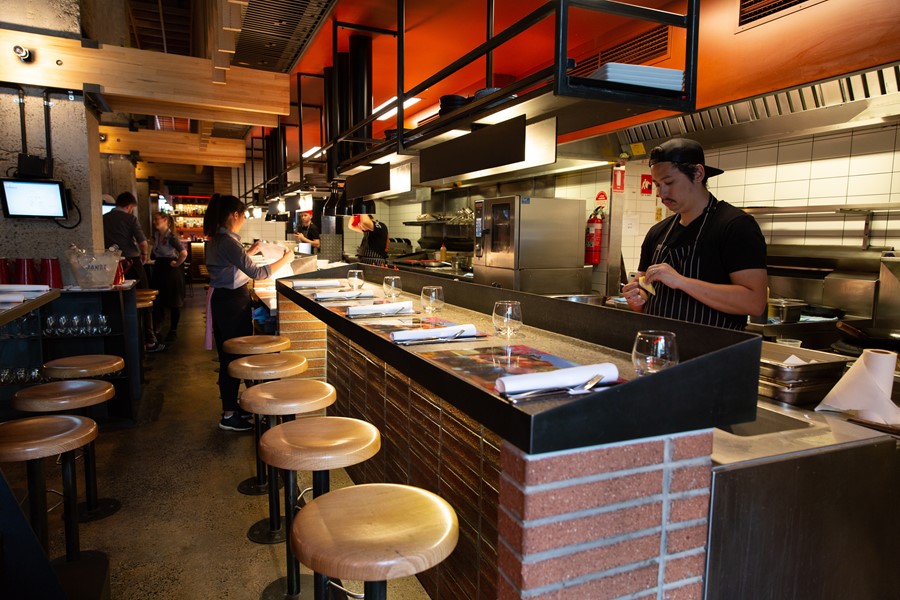 "The next day we are all at a little market in Shanghai and Rodney spoke Mandarin and he says' Lucy Liu' to a market stall holder creating stamps, 'Lucy Liu' is stamped out in red ink for a price of $50.00 and it becomes our official logo".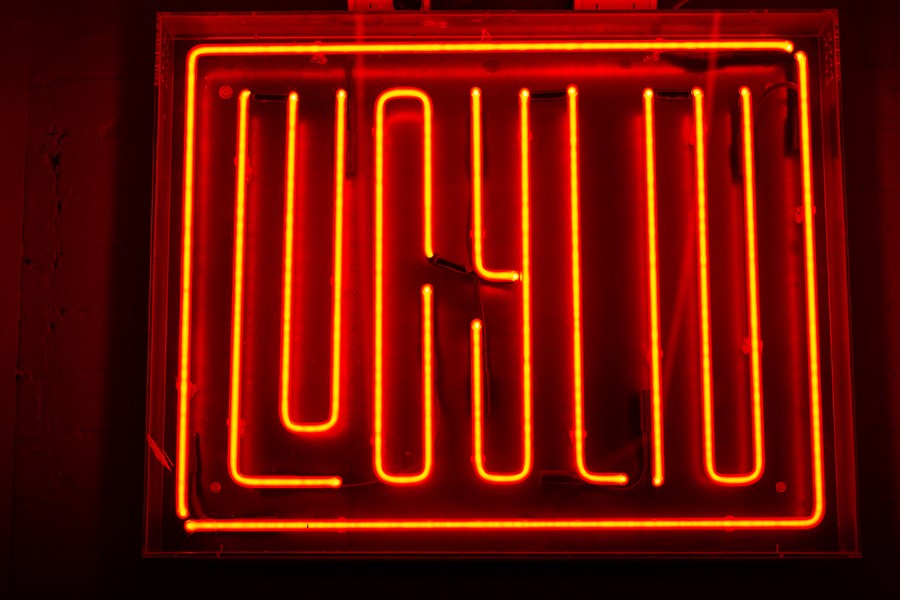 "Lucy Liu is fast paced South East Asian cuisine combining hot, sour, sweet and salty dishes designed to be shared and enjoyed amongst friends. 'Lucy Liu' opens within four days of set up and it takes off with no media whatsoever and it continues to be successful into its 5th year".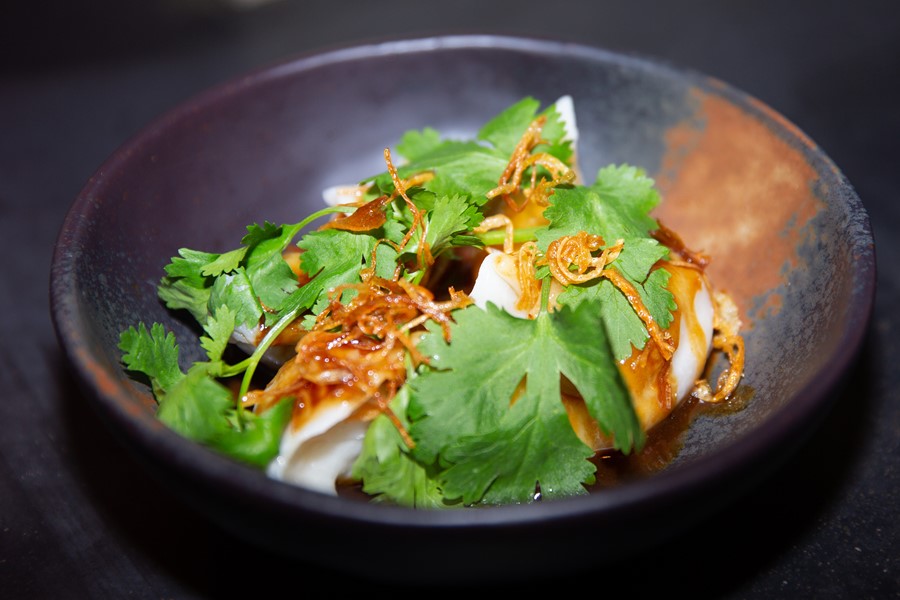 Michael's favourite dishes include Kingfish Sashimi, Soft Shelled Crab Pancake Roll and Korean Spiced Crispy Pork Hock, his favourite cocktail is a coconut Mojito inspired by a vacation to Bali.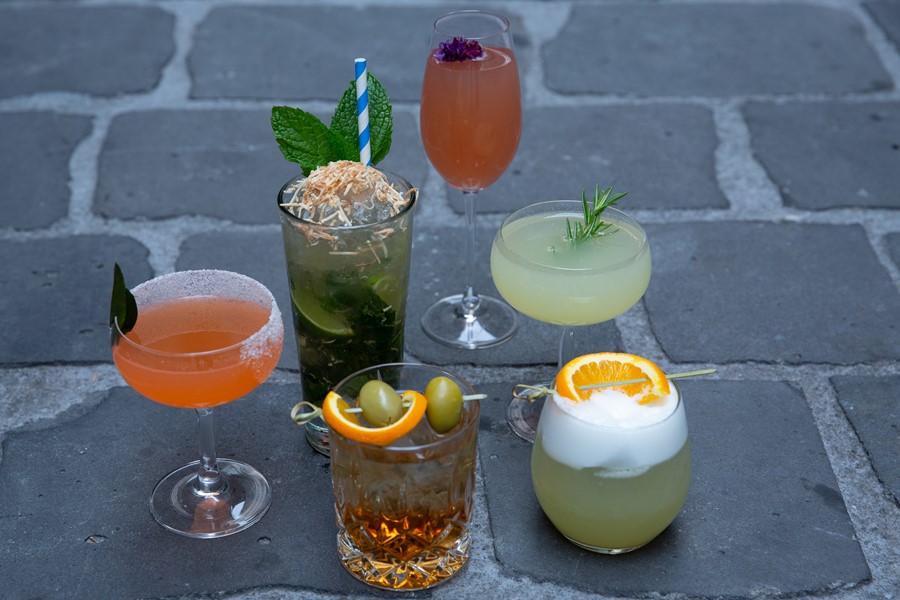 Michael is keen to open something new in Melbourne's CBD so watch this space…but for now it's all about a relaxing Christmas with family and friends and it's a traditional Roast Turkey with Cranberry Sauce and Christmas Pudding.
Photography by Justpose_ and Michael Lambie