"Cocktales on the Couch with Wayne and Tom is a unique spin on the traditional cook book. Wayne and Tom blend their favourite cocktails with stories and anecdotes about their first Valentine's date, raising three children and their exotic holidays together"
A dash, a splash and a heavy hand the cocktails are simple and easy to make with all your favourites included from Frozen Margarita's, Coffee Hazelnut Martini's, Sweet Seductions to Tom's Lemonberryade there is something tantalising for all.
Interview
Please tell us a little bit about how you both came to be part of 'Goggle Box' on Network Ten?
You won't believe it when we tell you but the story goes………
We both boarded a vintage train leaving Southern Cross station at the crack of dawn to head to a LGBTIQA+ festival in Shepparton Victoria, it was such a fun train ride, one whole carriage had been turned into a disco and we danced and drank cocktails all the way the festival. Getting close to the end of the day we were sitting on the grass in the park in the middle of town, having a few more cocktails and Tom was interacting with everyone walking bye, let's just say we were all in hysteric's, unbeknown to us a talent scout had been on the trip and was sitting behind us, he approached and said he had been watching us all day and we would be great for this new TV show called 'Gogglebox'; the only reason he got our details was because he was extremely attractive, we forgot all about it until the next day when a team of producers turned up to our house and two weeks later we were in Australia's lounge rooms.
The show is absolutely hilarious and we find that you are basically saying what we are all thinking at home! Are you scripted in any way to the opinion's that you have or is it as natural and real as it seems?
The only reason the show works is because it is completely raw and honest – what you see is what you get, we are just being ourselves. We have no idea what we are watching; they magically take over our TV and have little remote controlled cameras. It's so easy to forget you're being filmed because it's just us in our lounge. We are not scripted, they never prompted us or tried to twist our views towards a particular show, it's all our own opinions.
Who makes the cocktails that we see you enjoying on the couch each week?
Wayne is the master cocktail maker – he had a miss spent youth working in bars and clubs in WA, which is strange because he only likes beer or bubbles, while Tom's only drinks cocktails but couldn't make a decent one to save his own life.
What has been a highlight of the show so far? Is there a favourite show that you love to review?
Showing everyday Australians who maybe didn't have any insights into a gay family on how normal and boring we are, just an ordinary couple trying to live their life while raising a family. It was during Marriage Equity Survey that we started to understand that we were making a difference, this really blew us away, the tide of support from all over the country really touched our hearts and we are very proud to have been part of history.
Is there any show that you think we just truly need to let go of?
This is where we come to differ, Wayne loves cooking shows, he would watch them all if he was allowed, where Tom can't stand them, he always says, " I don't care how it gets here , just feed me" Tom loves anything singing and dancing so his new favourite show is 'Dance Boss' – it also helps having a Minogue hosting it…
Please tell us are there any celebrities that annoy the hell out of you?
We really hope that no one reads this but we both can't stand Sam and Koshie from Channel 7 Sunrise. Thank God we never film Gogglebox in the morning or the language would make nice people cry.
Funniest moment would be?
We love all the moments with the dogs, when our Spoodle – Brandy Snapps (they are all named after drag queens) runs across the lounge and take out Wayne wine glass, it's funny because she was really chasing a blowfly or what we like to call 'flying raisins'… or when one of Angie and Yvie's rescue dogs drinks out of their glass of water. We all should leave the couch and just film the dogs.
"Cocktales on the Couch" – something we all love to enjoy! How did the book come about?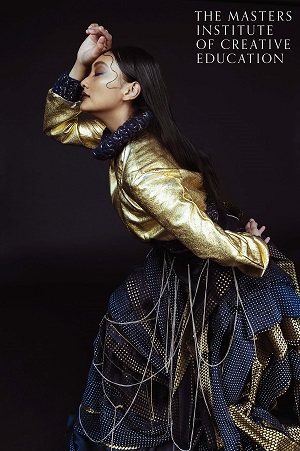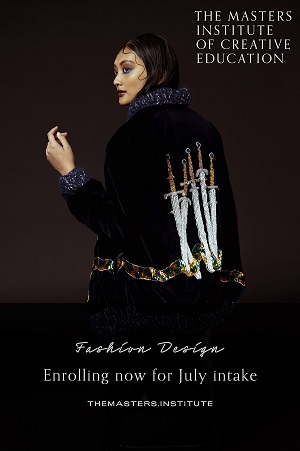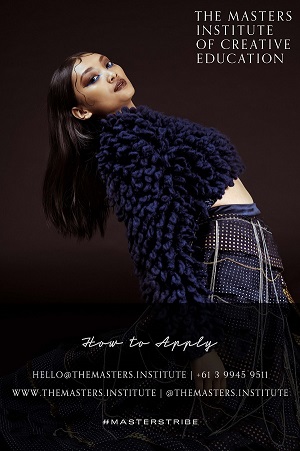 Like all good ideas it came to us during a BBQ in the backyard with friends, we were all sitting around enjoying the evening while Tom was replying to social media about what drink he had this week, it's the most asked question we get, "what were you drinking"?, and how do you make it? We both looked at each other and said "let's write a book", we both laughed at the idea as it's been done to death. Tom stared tell the memory about the cocktail we were drinking, which happened to be the Sweet Seduction, well by the end of the story, everyone was in stitches and all yelled that's the book, So over the next few weekends Wayne made each of Toms favourite cocktails while we both reminisced about old times. The book is set out by the season which is the way Tom drinks, fresh fruits in summer, Hot Toddy in winter, it's all medicinal.
Are there any particular cocktails that are better for the couch than others (laughing)
Wayne will say no cocktail is good in Tom's hands; he spills way more than he drinks most of the time. Wayne has been trying for years to get Tom to drink out of a sippy cup, but until he finds a crystal one, there is no chance of that ever happening.
What are your favourite cocktails in the book and how were they selected?
That was the hardest part of the whole process, what to leave out, You will find two recipes for Espresso Martinis because they are still Toms favourites, as he always says, "it's a perfect, double buzz of alcohol and coffee" . The final cut really came down to our own version of Survivor, with our closest friends we went to tribal council to vote the cocktails for the book.
What can we expect from the book?
It's a unique take on a traditional cocktail book; it's a dazzling and practical guide to mixing drinks at home. You will find all of Tom's favourite cocktails that you have seen him drink on the lounge with a little story that will give fans a small snip into the life of Wayne and Tom. We hope this book will inspire your own memories about the cocktails you make. Remember 'the world is your cocktail'.