The Sartorially sassy 'Pitti Uomo' is one of the world's largest and most important trade shows in Florence Italy at 'Fortezza da Basso', where the world's most influential menswear labels are seen and emerging brands get noticed amongst our most well-known and respected fashion influencers.
Our Street Style Photographer Fabrizio Di Paolo has captured the latest Street Style to showcase at 'Pitti'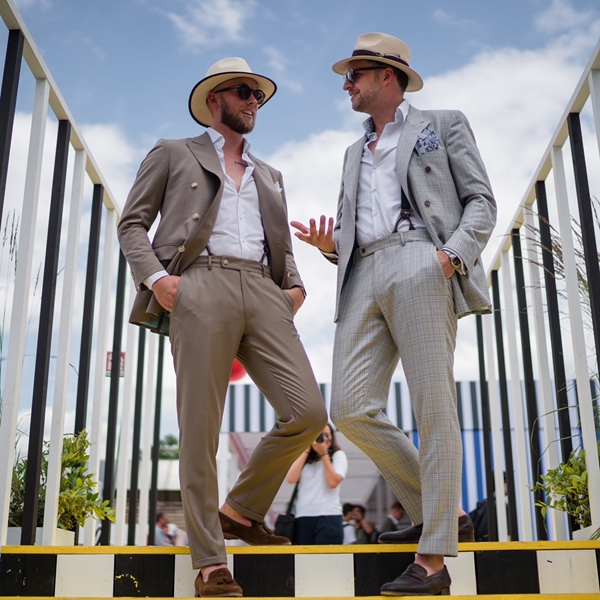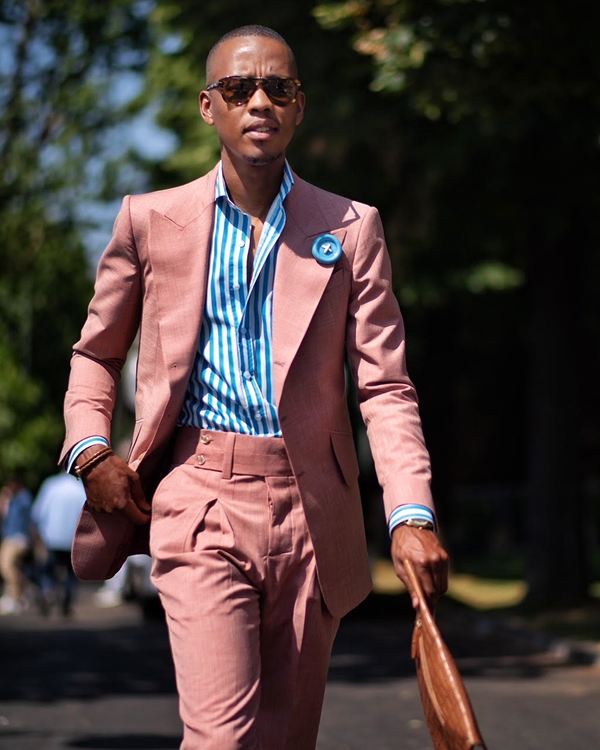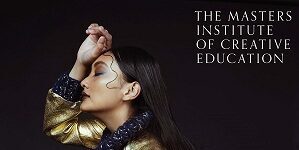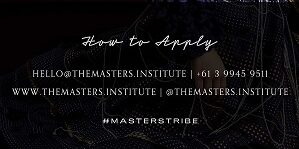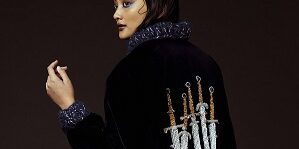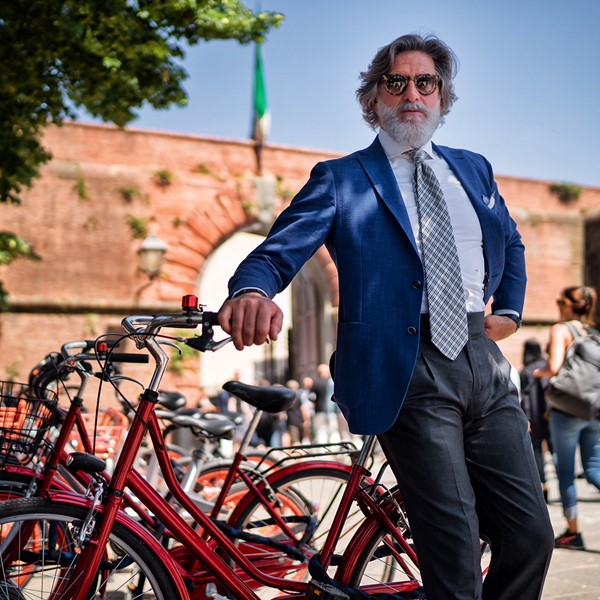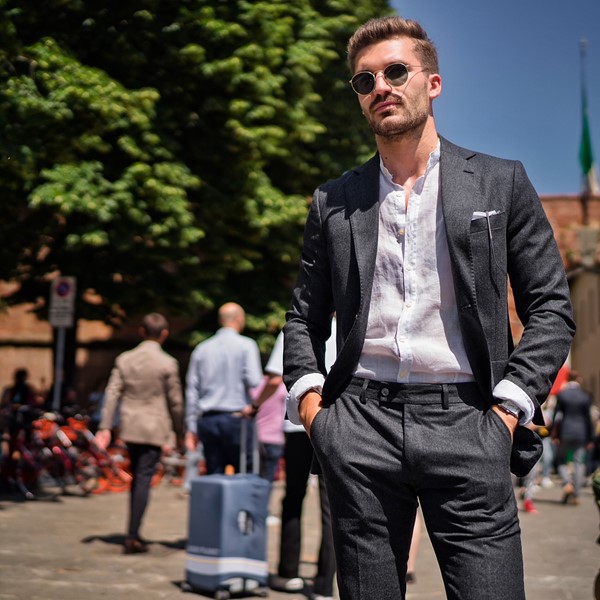 When it comes to men's fashion 'Pitti' sets the scene for what's hot and what's set to be the next big thing amongst our fashion savvy gentlemen. This always evolving trade show will feature 1,240 brands, 561 which are from off shore.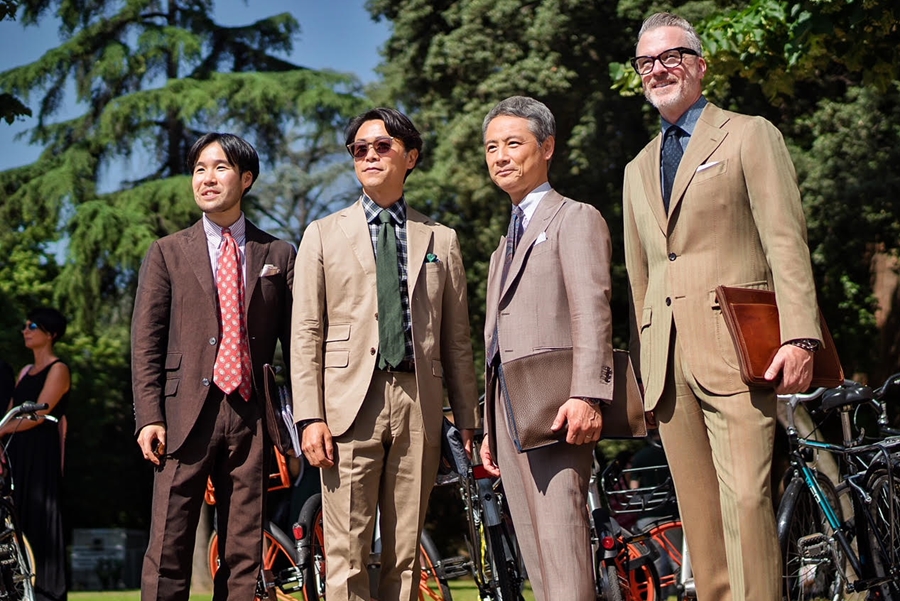 The 'Roberto Cavalli' label has chosen 'Pitti' their hometown as the place to showcase their new Men's' Collection presenting a Spring/Summer 2019 Fashion Show. Roberto Cavalli is one of Italy's most recognised and successful brands.
Shoe designer 'Birkenstock' is also partaking in this year's event with an outdoor bar area showcasing their current range and products, including their natural foot care treatments.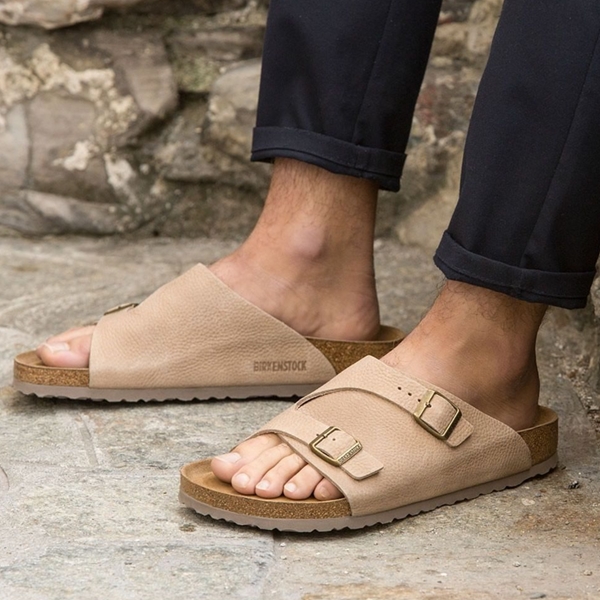 Mixed Suiting Era – See's suiting being combined with sneakers incorporating a more edgy/casual style gent with a hint of athleticism.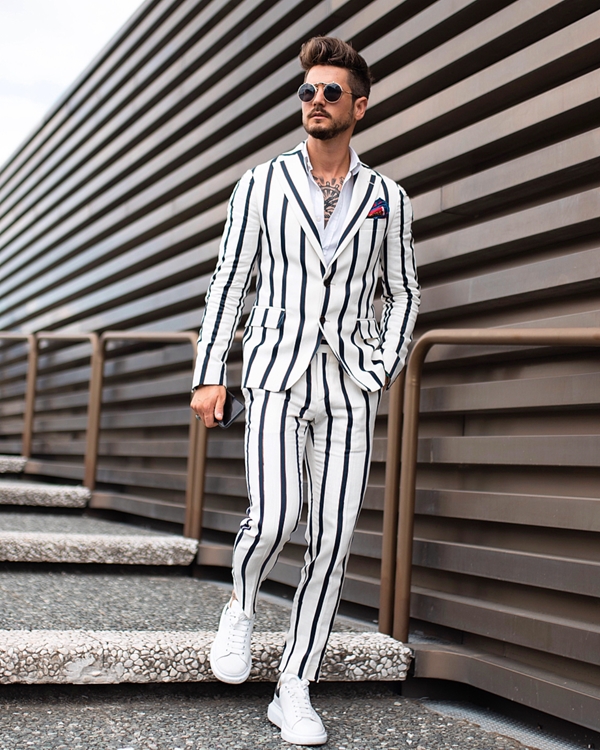 Photo of striped suit by #Fabrizioaldobelfiore Instagram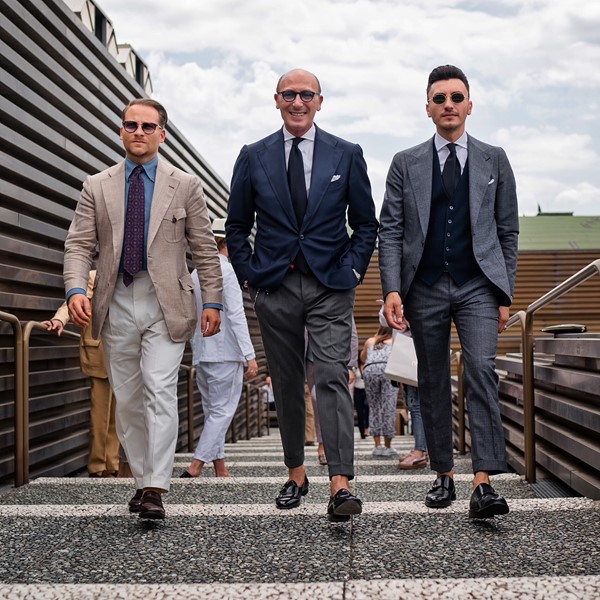 Brown Attributes – are popular amongst the gentleman this Italian Summer including neutrals and beige tones and they are anything but boring!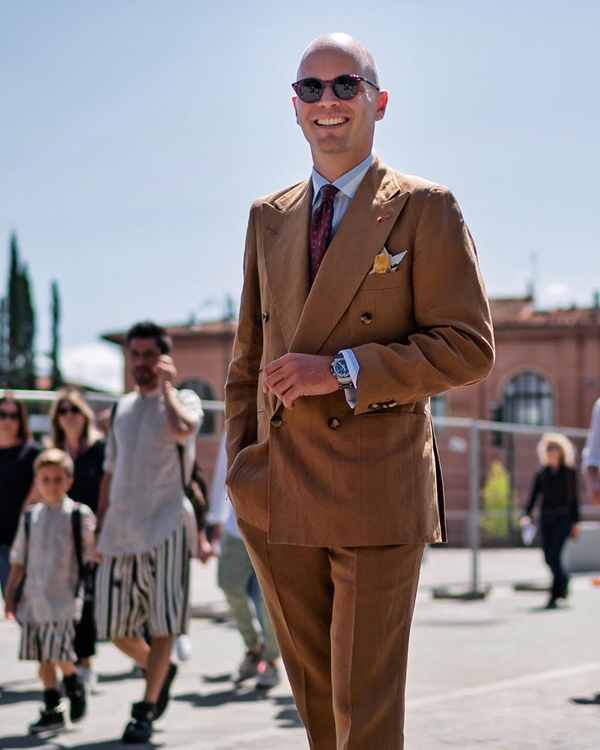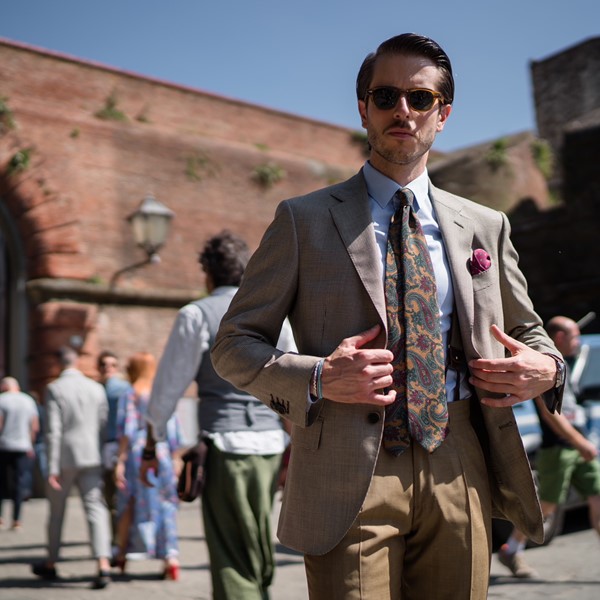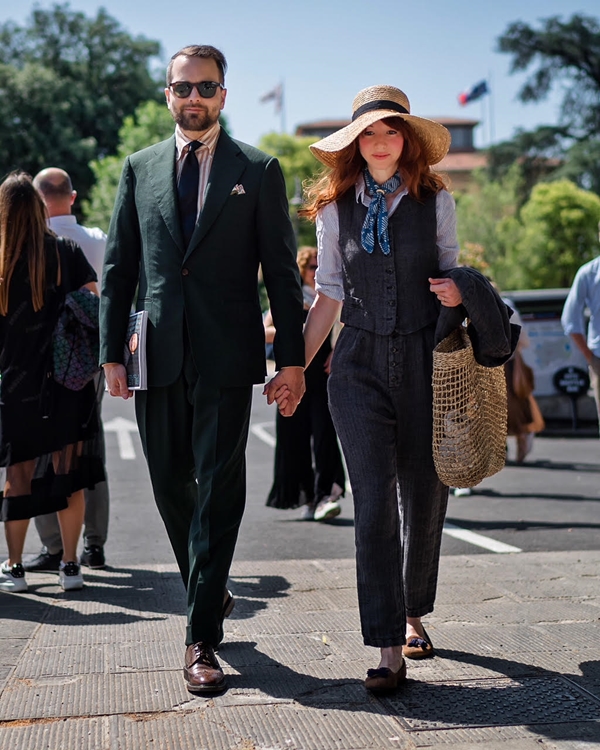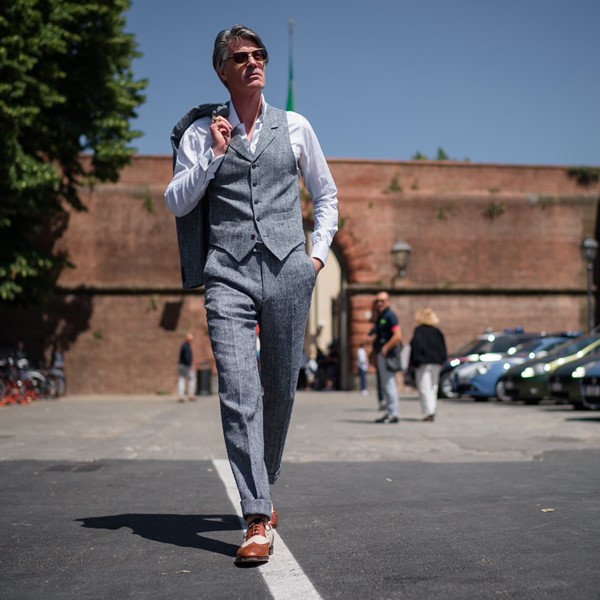 The 20th Century return of the 'Pinstripe Suit' – The Pinstripe Suit is back and has been reinvented by taking a measured approach with contemporary tailoring and styling. Incorporating accessories such as flat caps, Fedora's and Panama's with loafers, runner style shoes and some cool shades brings a modern and super funky edge.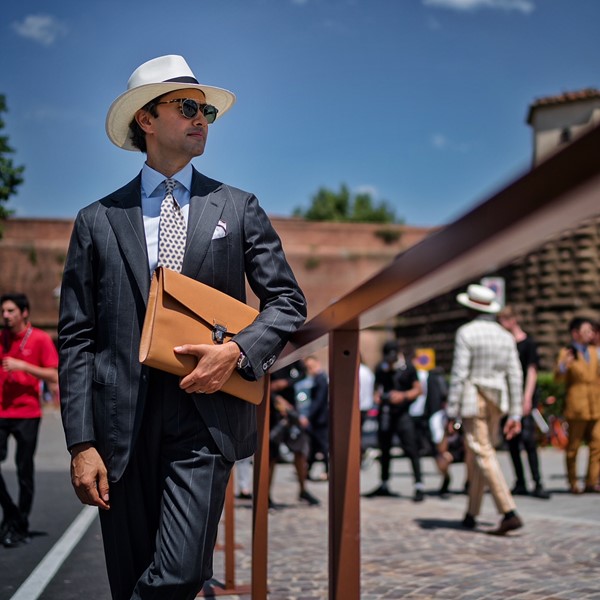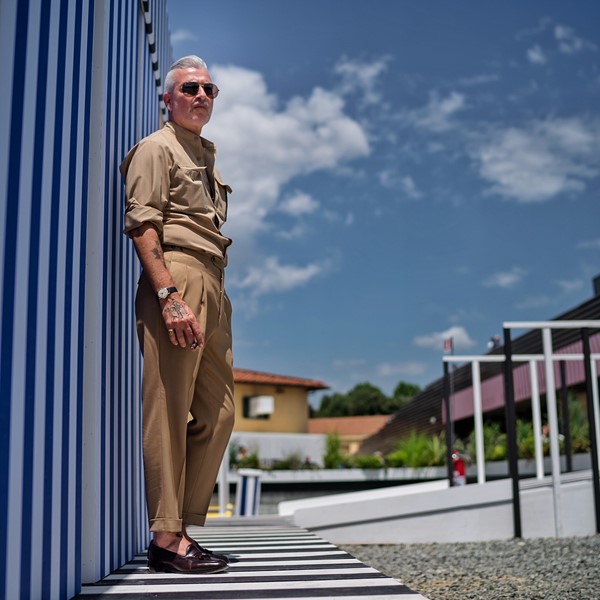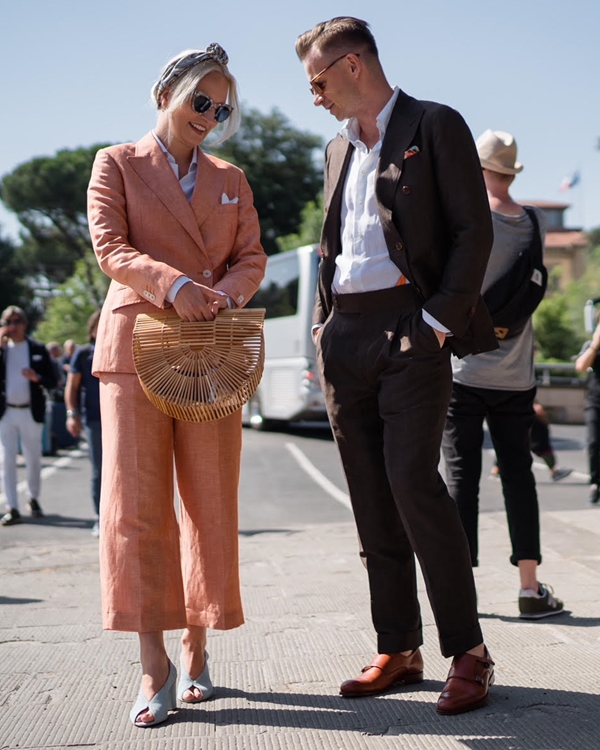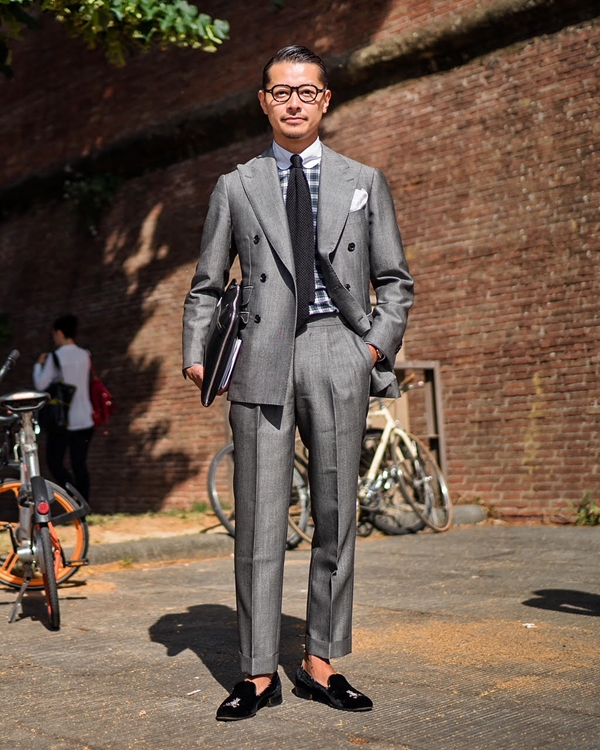 When it comes to men's fashion Australia is heavily influenced by European brands and trends and Italian designers are renowned for high end luxury and quality craftsmanship.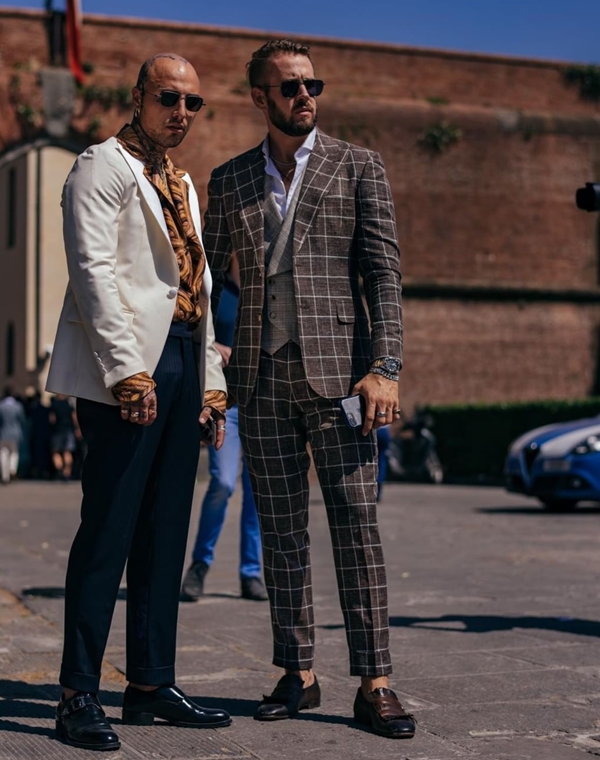 Photo By Giacomo Perotti featuring Italy's Roberto Malizia and Australia's Shaun Birley
Photography by Fabrizio Di Paolo email info@fabriziodipaolo.it