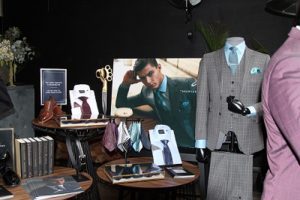 ­­­­­­­­­­­­Melbourne would have to be one of the countries fashion capitals with an endless amount of options when it comes to men's suiting and tailoring, but how do you find the best suit for you?  The ideal fit and comfort of the suit is just as crucial as the outer look and colour choice. Achieving the ideal fit for your shape and size requires the trained eye of a professional tailor and suiting specialist. Whether you're off to a corporate meeting, interview, wedding, or just want to dress to impress the way you look and feel in your suit will reflect in your overall confidence, attitude and style.
With winter fast approaching and new collections now available, we have carefully selected some of the best suiting and tailoring on offer for the 'Melbourne Man'!
Arthur Galan AG
Arthur Galan is one of Melbourne's most recognised menswear designers. His self-titled label 'Arthur Galan AG' is an Australian brand and prides itself on the usage of superior fabrics, exceptional cut and amazing quality. His collections have been seen on the runways of VAMFF and Melbourne Spring Fashion week. He is also the go to man for Australian celebrities and our AFL Brownlow medal superstars.
Private fitting appointments are available in store and new season collections for autumn and winter have now arrived.
Locations
Doncaster, shop 1078 Westfield Doncaster http://arthurgalan.com.au/
South Yarra 568 Chapel street, South Yarra ph.: 03 9827 7222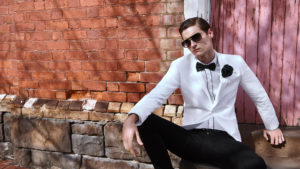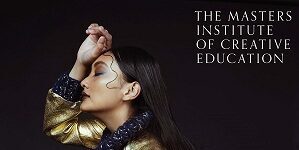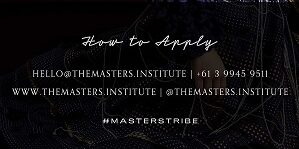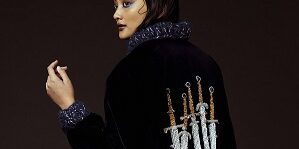 George and King
One of Melbourne's most renowned menswear stores George and King, pride themselves on customer service and ensuring you have the perfect fit and custom made tailoring that doesn't cost a fortune. Specialising in tailored suiting, shirts, chinos and overcoats. They offer a concierge service that gives free access to a styling team that will take care of all your shopping needs.
Winter coats and now available with a choice of single or double breasted, options to choose buttons, length, shape and collar and an array of fabrics and colour choice.
Prices starting at: $809 for in house wool and $1450 for prestige Vitale Barberis Canonico.
Choose a suit built to last with the experts in bespoke at George and King their aim is to make men's shopping an easy experience
Further information @ http://www.georgeandking.com.au/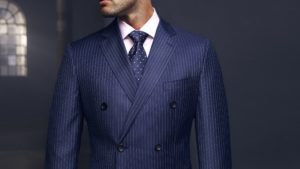 Joe Black
''From brawlers to barristers, with a glance of his eye, Joe could discern the measure of a man without a tape'
Joe Black is one of Melbourne's most well-known and reputable menswear stores specialising in suiting, sports jackets, special occasion and accessories, from the moment you set foot instore you can be guaranteed of amazing customer service and attention to creating the perfect look, style and fit for you.
Suiting is made from the finest quality using 100% wool with attention to cut and detailing, using a half canvas construction for easy fall and comfort.
Shop in store with the experts in menswear conveniently located in Melbourne's CBD or for easy and no fuss use their online service
Locations https://www.joeblack.com.au/
 Emporium Melbourne
Shop 2-026C, Lonsdale street Melbourne
St James
Shop 2, 535 Bourke street Melbourne CBD
Little Collins street
149 Little Collins street Melbourne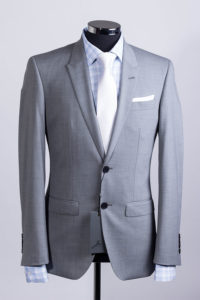 M.J Bale
It's not hard to see why M.J Bale is one of Melbourne's finest menswear stores, M.J Bale founder Matt Jensen established himself as a menswear brand in Australia in 2009, heavily focusing on quality, value and customer service. Matt Jensen recently spoke at Melbourne's VAMFF forum on how authenticity, being a specialist in your field is of the upmost importance to the customer. Being genuine and not just being a generalist.
M.J Bale is focused on the modern man who prides himself on appearance, style and sophistication, to look the part given any event or situation.
M.J Bale has over 30 standalone stores and works with the finest sartorial artisans from Italy and Japan to deliver the highest standards in quality, cut, luxurious fabrics and style.
M.J Bale also offer a dedicated team of experts for men's and women's bespoke for corporate styling for the who's who in the media, sporting and entertainment world.
Specialising in quality suiting, jackets, polo's, t-shirts, knitwear, jeans and accessories M.J Bale are your one stop menswear store.
Further information @ http://www.mjbale.com/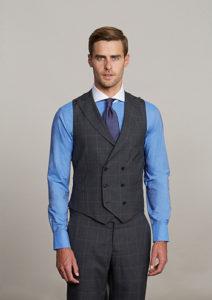 Ian Rios – New York Bespoke
Looking for Melbourne bespoke then Ian Rios is your go to tailor, we personally had the pleasure of meeting Ian in person at Melbourne's The Dappertude event and we have to say he was impeccably dressed from head to toe. We had an in-depth conversation about his transfer from New York to Melbourne and establishing himself as one of our finest tailors, and it's not hard to see why.
The Ian Rios brand was established in 2013 and is exclusively focused on a one to one tailoring environment. Ian Rios uses the finest fabric's form Italy, England and Asia from the finest Mills and manufacturers in the world. Ian focuses his attention to the fit, colour choices, fabrics and cut, in creating a suit completely styled personally for you.
Ian Rios is available by appointment only book online following the link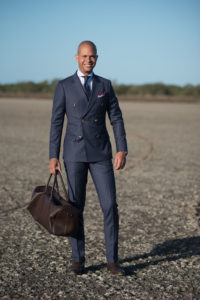 Harrolds
Melbourne fashion house Harrolds specialising is menswear is a family owned and operated business and was established in 1985 by John Poulakis on Melbourne's high end fashion precinct Collins Street. It is part of the top 30 global menswear innovators and is recognised as a luxury fashion store and institution.
Harrolds in Melbourne is renowned as the go to for bespoke and high end luxury men's suiting stocking well-known brands Balmain Man, Balenciaga Man, Lavin Man, Valentino, Acne studios, Tom Ford as well as their own house named brand Harrolds. This is definitely the go to store for a man who loves high end fashion and luxurious quality. Suiting ranges from around $2000 plus and they also offer a made to measure service.
Locations
Melbourne Luxury Department store, 101 Collins Street Melbourne
Crown Entertainment Complex, lower ground 8 Whiteman Street Southbank
Further information @ http://www.harrolds.com.au/man/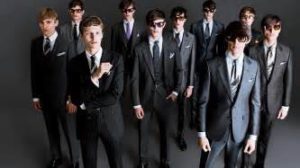 Suit Shop
Looking for an experienced Tailor in Melbourne with an obligation free consultation then the Suit Shop is for you! The Suit Shop provides a one on one tailoring service making it personal and private to discuss your individual needs.
Focussing on your style, fabric choice, fit and cut and answering all of your questions. The Suit Shop in Melbourne prides itself on exceptional quality and customer service working with the finest tailors Melbourne has to offer. If you're a man who prefers a more private setting when being fitted for a suit and wanting that personal one on one made to measure service then look no further than Suit Shop.
Location
Melbourne Von Haus Building
Level 1, 1A Crossley Street, Melbourne
Further information http://www.suitshop.com.au/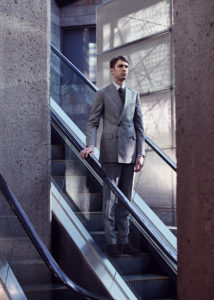 Oscar Hunt Tailors
At Oscar Hunt Tailors in Melbourne you can be guaranteed of a unique and remarkable experience in the most ambient of settings, including a sophisticated lounge and bar area, to enjoy while your suiting style and requirements are discussed.
Specialising in made to measure they will create you the perfect suit with the finest of fabrics on offer, while in the most amazing environment.
Also available is a selection of accessories to complete your look including, handmade Italian ties, gloves, belts, umbrellas, braces and scarves.
If you want a unique experience then this is the tailor for you.
Location
Level 3 / 43 Hardware Lane, Melbourne
Further information @ https://oscarhunt.com.au/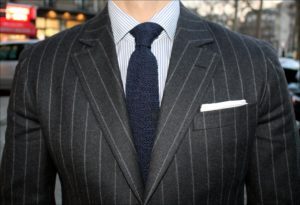 Peter Jackson
Peter Jackson was established in Melbourne's CBD in 1948, they have a passion for innovation and design, while making sure the finest quality menswear is accessible for everyone. They pride themselves on luxury garments constructed from the world's best textiles on offer, without paying over the odds. With over 60 years of experience in menswear they have become an iconic household name.
Suiting, clothing and accessories are all available at a relatively low price compared to a made to measure service.
For the man on the run wanting quality and affordability then Peter Jackson in Melbourne is for you.
Location
420 Bourke Street Melbourne
And most major shopping centres
Further information @ http://www.peterjacksons.com/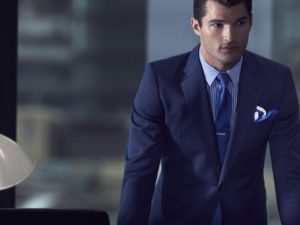 Adriano Carbone
For over 35 years Adriano Carbone has been tailoring the men of Melbourne with his tailor made and bespoke service. Each suit is hand crafted to suit your individual needs.
An Adriano Carbone suit can take up to 70 hours to make and his "Rolls Royce Suit" which is hand stitched can cost up to $15K. Adriano says, his suits feel weightless and he has mastered the art of weight distribution.
Tailor Made & Bespoke prices will vary depending on fabric choice and style requirements.
Made to Measure Suit: from $1695
Sports Jacket from: $1295
Trousers from $595
All garments are made in their workshop in Melbourne's Block Arcade, at 100 Elizabeth Street, Melbourne.
Further information @ http://adriano.com.au/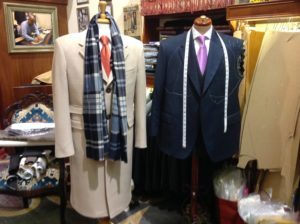 Institchu
Institchu is the go to online service for the Melbourne man on the run, with their exclusive online ordering available for the man with no time to spare.
Through their simple shopping online service you can order the perfect suit or shirt from the comfort of your own home or workplace without having to attend a store or showroom.
Exact measurements are taken and can be stored for future ordering which will make a purchase in the future so much easier. You have the choice to customise your suit with fabric choice and style from the create your own selection option or choose one already designed from the Collection range option.
Institchu provide the perfect fit guarantee and orders over $150 include free shipping
Further information @ https://www.institchu.com/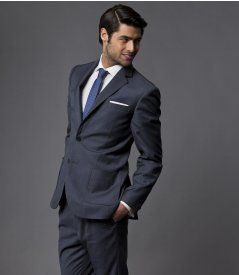 Godwin Charli
Godwin Charli are easily accessible for the Melbourne Man who loves updating his wardrobe with new styles and keeping himself modern. With luxurious fabrics and affordability Godwin Charli in Melbourne offer it all, including a need it now pay later service, easy online shopping or the option of shopping in store with locations all over Melbourne.
Godwin Charli recently celebrated their 5th year in operation and it's not hard to see why this has fast become one of Melbourne's go to menswear stores. Priding themselves on quality using exceptional fabrics and style with a modern man image this is sure to be a brand we will see for a long time to come.
Suiting Priced from $899
Sports Jackets from $599
Trousers from $249
Locations
Melbourne CBD, 194 Little Collins Street
Emporium Melbourne, Level 2/287 Lonsdale Street
Further information @ https://godwincharli.com/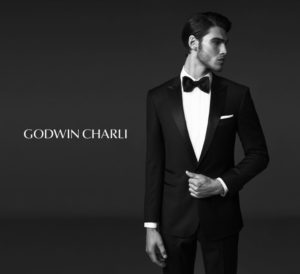 American Tailors
American Tailors were established in 1950 and are located in the heart of Melbourne; they are committed to delivering the finest quality and craftsmanship.
They offer a made to measure service and all suiting is handmade by the most reputable artisans in Italy. Their suiting and styles will compliment any man's wardrobe as this is a classic luxury item worth investing in, which you will wear for years to come.
Suiting, Shirts, Knits, Casual Jackets, Jeans, accessories and shoes are all available in there Melbourne store located at 68 Bourke Street.
Further information @ http://www.americantailors.com.au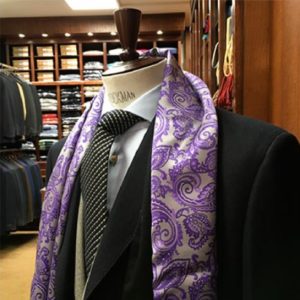 V&J Menswear
V&J menswear in Melbourne are carrying on the traditions of yesteryear of the iconic Melbourne laneways once the part and parcel of our iconic bustling rag trade.
Their location offers a unique environment to our traditional modern day shopping precincts.V&J menswear provides optimum customer service and quality to the Melbourne man, offering a tailor made one on one consultation. An array of fabric choice is available using 100% Italian milled fabrics. Investing in a V& J menswear suit is sure to make you stand out from the crowd.
Location & to book an appointment
Level 3/ 289 (Carlow house), Flinders Lane, Melbourne
Further information @ http://www.vandj.com.au/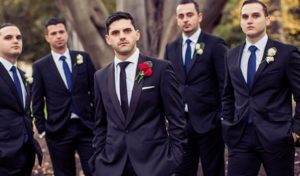 There we have it, 14 of the best Melbourne Menswear options on offer, whether your wanting Bespoke, Tailor made, a retail store, online, or buy now pay later Melbourne has all your menswear options covered including the finest quality, luxury, access and affordability.
All photography has been supplied by the designer/retailer or sourced from pinterest